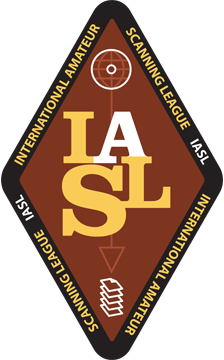 WASHINGTON, D.C.—Public.Resource.Org is pleased to announce that the inaugural
meeting of the International Amateur Scanning League is taking place February 11, 2010.
The meeting is taking place at the

Sunlight Foundation and we are very pleased to welcome special guests
the Honorable David Ferriero,
Archivist of the United States, and senior staff members of the National
Archives and Records Administration (NARA).
The NARA facility in College Park, Maryland has a wealth of
information available to researchers, including over 1,500 DVDs
that are works of the government and can be freely copied using a
DVD duplicator. NARA is kindly allowing us to install a second DVD duplicator
for use of Scanning League members, who will systematically copy those
1,500 DVDs, place them in a FedFlix return envelope, and send them
back to Public.Resource.Org. These DVDs will then be uploaded to the
Internet Archive,
YouTube,
and our own
Public Domain Stock Footage
Library. These 1,500 new videos will join over 1,300 videos currently
on-line that have had several million views and were the result of a
joint venture with the National Technical Information Service as well
as from numerous other government agencies who sent us tapes and DVDs.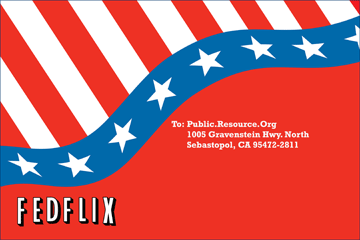 The International Amateur Scanning League is an experiment in crowd-sourced
digitization to help government and other institutions make their archives
more widely available. Volunteers will be given credit for their work in the on-line
metadata,
will receive cool tchotchkes, and will be eligible to display Public
Domain Merit Badges upon completion of designated levels of service.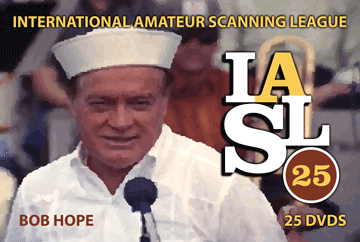 The initial group of volunteers was the result of an organizing effort
by CopyNight members
Justin Grimes,
Thomas 'cmdln' Gideon, and
Liz Pruszko
and by
Michael Edson, a new media specialist
in the civil service at another
agency acting on his own and not in an official capacity.
At the organizational meeting, volunteers will be taught by the Archivist
how to copy DVDs and will self-organize to coordinate time slots when
they will be at NARA and to keep track of which DVDs have been ripped.
Those interested in participating should begin by
subscribing
to the IASL discussion list where coordination details will be
hammered out.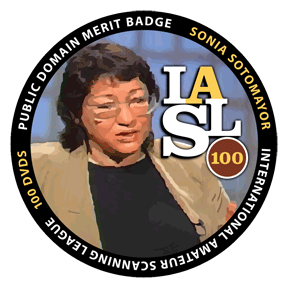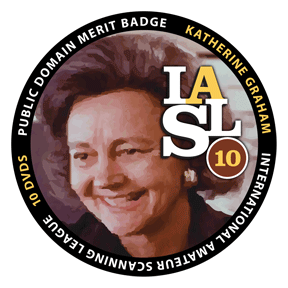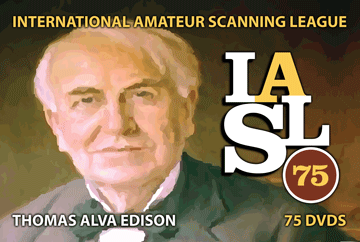 As part of the inaugural meeting of the IASL, a variety of very cool
tchotchkes and support materials are being made available to volunteers,
including stickers from CafePress, DVD transmittal forms from MOO,
FedFlix return envelopes from ActionEnvelopes, posters from Zazzle,
banners from Vistaprint, and brochures from QOOP. When citizens help
make works of the government more broadly available, this leads not only
to increased access by the public but a host of commercial opportunities
for print-on-demand, DVD sales, and other value-added operations.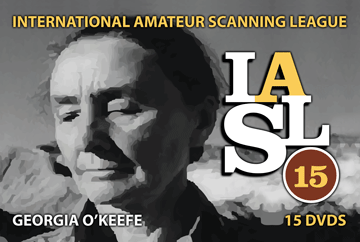 The extremely cool artwork for this launch, including the Public
Domain Merit Badges, the FedFlix logo, and the IASL logo, were all
created by
Point.B Studio. We're especially
pleased to be able to present to the Archivist as well as to the U.S. House
and Senate committees that oversee the Archives mounted canvas prints
of the Public Pomain Merit Badges. (As always, all our artwork is
freely available if you
want to make your own prints.)
A special authenticated edition of the Justice Sotomayor print will be dispatched to the
Supreme Court of the United States in the hope that delivery will be accepted.
There are a variety of models for public-private partnerships. It is
our hope that the International Amateur Scanning League will pave the
way for a host of new initiatives that will help us all make the
public domain more accessible by crowd-sourcing digitization of government
archives. These efforts are not meant to replace private sector efforts, and
certainly do not alleviate the need for government to step up their own
digitization initiatives, such as the establishment of a
National
Scan Center.